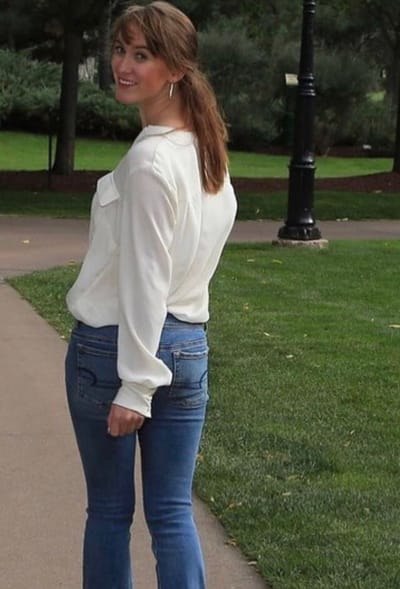 Hello my name is Remy. Welcome to TheOutdoorEquestrian.com
I am a journalism major at Colorado State University with an emphasis in broadcast.
I created my own podcast here ⬇️
The Outdoor Equestrian Podcast ~ available on eight platforms including Spotify.
I am naturally curious. I love horses and the outdoors. I enjoy horseback riding, hiking, interviewing people, fitness, being on camera and nature.
I want to be a journalist. I have interviewed people from Discovery Channel to Outside TV. I have also interviewed people in the fashion industry. I want my own publication one day that honors God with interviews from talented individuals and interesting stories.
I have interviewed a variety of people such as:
𝐖𝐞𝐬 𝐒𝐢𝐥𝐞𝐫 - Wes Siler has contributed to various magazines such as OutdoorLife, Road and Track, GQ. He has also appeared on Channels like ABC, CBS and Fox News. He runs a lifestyle column called Indefinitely Wild, telling the story of adventure travel in the outdoors. He writes and produces video content for Outside Magazine.
𝐉.𝐉. 𝐊𝐞𝐥𝐥𝐞𝐲 - Is a Emmy Nominated Filmmaker and TV Host. He's a producer as well as photographer. He produces, writes and hosts content for National Geographic, Discovery Channel and Travel Channel.
𝐁𝐫𝐢𝐭𝐭𝐧𝐢 𝐑𝐚𝐟𝐥𝐨𝐰𝐢𝐭𝐳 - is an international show jumper has been a professional in the equestrian world since the age of 18! She has had a show called "Jumping With Brittni" On Ride Tv.
𝐊𝐢𝐧𝐠𝐚 𝐏𝐡𝐢𝐥𝐥𝐢𝐩𝐬 - is an adventure travel journalist she has been on shows such as Lost In The Wild, Legend Quest, Americas Lost Treasures and The Wild Side With Kinga Phillips.
She works with networks such as Discovery Channel, Travel Channel and National Geographic along with many others.
She has been all across the world and never stops adventuring!
𝐉𝐞𝐫𝐞𝐦𝐲 𝐑𝐞𝐥𝐥𝐨𝐬𝐚 - is the Associate Editor at Outside Magazine.
He has worked for The Boston Globe and other media companies as well as started at Outside Magazine as an Editorial Assistant.
𝐀𝐬𝐡𝐥𝐞𝐞 𝐁𝐨𝐧𝐝 - is an FEI (Federation of Equestrian International) show jumper and competes in showjumping throughout the world. I talked with her on my podcast about her life growing up, how it was winning a Five Star Grand Prix and riding for Team Israel.
𝐚𝐧𝐝 𝐦𝐚𝐧𝐲 𝐦𝐨𝐫𝐞...
~ Jeremiah 29:11 For I know The Plans I Have For You Says The Lord Plans To Prosper You Not To Harm You Plans To Give You Hope & A Future
My Interviews: Below ⬇️